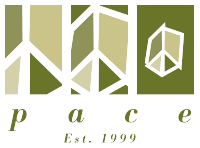 2100 laurel canyon boulevard, los angeles, california 90046
323-654-8583
ORDER ONLINE




WINE, BUBBLES + BEER, WE HAVE IT HERE
Click here to download a PDF of our wine list
* This list is a representation only and may not reflect the most current additions and updates.
CORKAGE FEE: $30 per bottle
SUSTAINABLE-ORGANIC- BIODYNAMIC
Many of our featured wines are made by wineries and winemakers that go to great lengths to ensure their practices will not impact the ecosystems they operate in. As well as encourage its sustainability. Farming in an "eco-friendly" way is a philosophy which often affects the final cost of these products due to very strict government regulations and the intensity of labor involved to meet such standards. The final result is a wine with a sense of place and true varietal expression, made in respect of our planet and the health of those living beings we share it with.
If you who would like to support these producers look for the wines marked with this sign: ♣☼♥